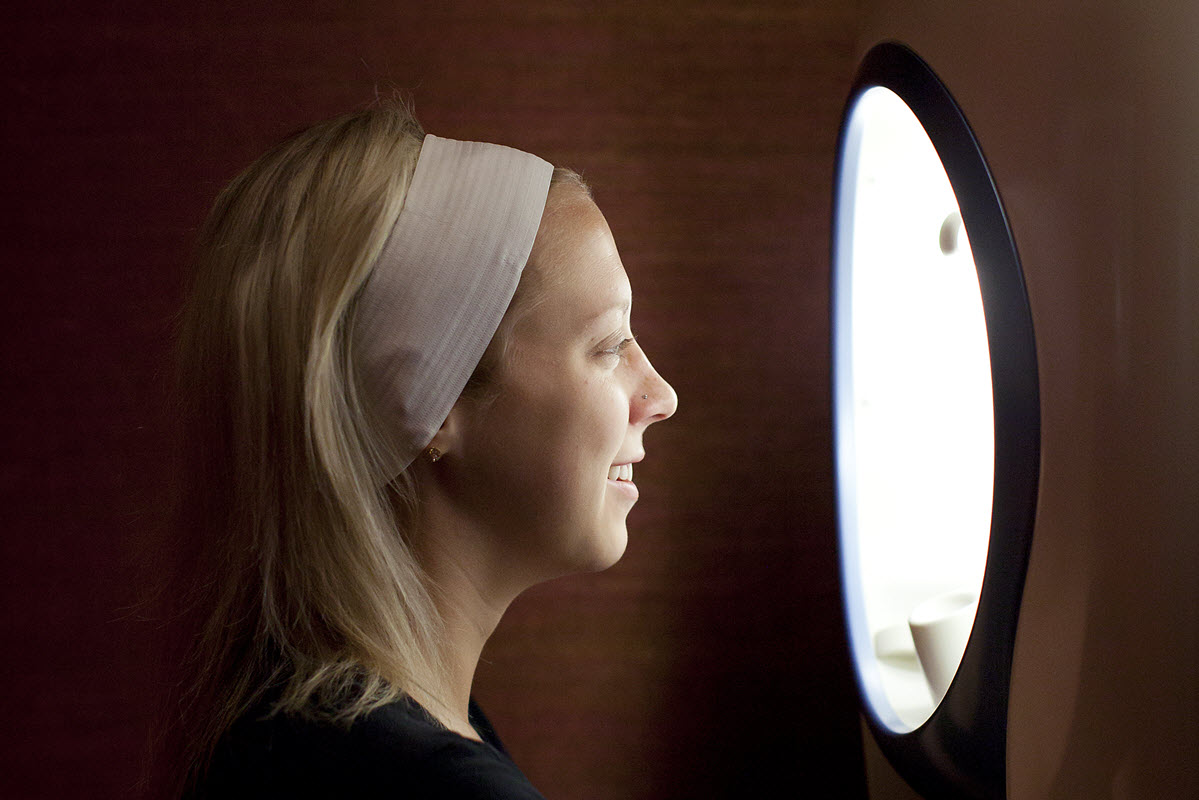 The FREE VISIA skin and complexion analysis uses multi-spectral imaging to reveal damage and signs of aging on and beneath the surface of the skin that is not visible to the human eye. The 3D powered consultation provides data visualization of the deep layers of your skin. VISIA's computer imaging enables our experts to evaluate the health and appearance of your skin based on six criteria that affect your complexion: wrinkles, spots, pores, evenness (skin tone color variation), porphyrins (evidence of bacteria in your pores), and UV spots caused by overexposure to the sun. This is offered by Renewal Skin Spa as part of a complimentary initial skin consultation.
The goal of our professionals is to provide the most comprehensive VISIA skin and complexion analysis Michigan has to offer. VISIA gives you the opportunity to detect – and tackle – some of the aesthetic skin aging symptoms before they become apparent.
What are the results of the VISIA skin and complexion analysis?
During the VISIA skin and complexion analysis, our clients will have their skin compared to that of others of the same age and ethnicity. This way our providers can gain additional insight about the layers of skin not visible to our experts eyes, and together we can track your results based on our recommendations. At the end of the evaluation, you will walk away with a whole new understanding of your skin and its needs along with an education to make informed decisions.
Why Choose the Renewal Skin Spa for Your VISIA Skin and Complexion Analysis?
At the Renewal Skin Spa, we combine expertise with innovation to meet the expectations of patients with the highest standards. We are driven by visible results of uncompromised quality. That is why we have handpicked our professionals, who are leaders in their field. We will listen to your questions and concerns giving you honest professional feedback. We will give you the necessary information you need to be comfortable with your choice of treatment. At Renewal, we want to ensure that you are seeing the best consultant giving exceptional customized care and individual attention – the kind you expect to experience at a smaller and more personal facility.
Questions? We have answers.
If you're considering VISIA Skin and Complexion Analysis, please schedule a free consultation by calling us at Renewal Skin Spa: 616-940-1177 or click to contact us.