Acne affects nearly 80 percent of the population in some form. There are several acne treatments available, including topical medications and home care products, as well as in-office chemical peels and laser/light treatments. The most effective is our very own Acne Boot Camp.
If you are tired of your acne and want to seek treatment that can reduce or eliminate its appearance, schedule a complimentary acne treatment consultation with us today. 616-940-1177
Acne is an inflammatory condition of the sebaceous (or oily) glands of the skin that lead to the production of pimples. Acne most commonly affects the face, neck, chest, shoulders, and upper back which have a high concentration of sebaceous follicles. Blackheads and whiteheads (technically known as open and closed comedones, respectively) develop when the follicles become clogged and inflamed. When pimples become badly inflamed, they can become painful cysts. These cysts are located deep in the skin and can lead to acne scarring. It is highly recommended to have one of our experts extract blackheads, whitehead and or pimples as self-extraction can cause ruptures in the skin site leading to further scarring.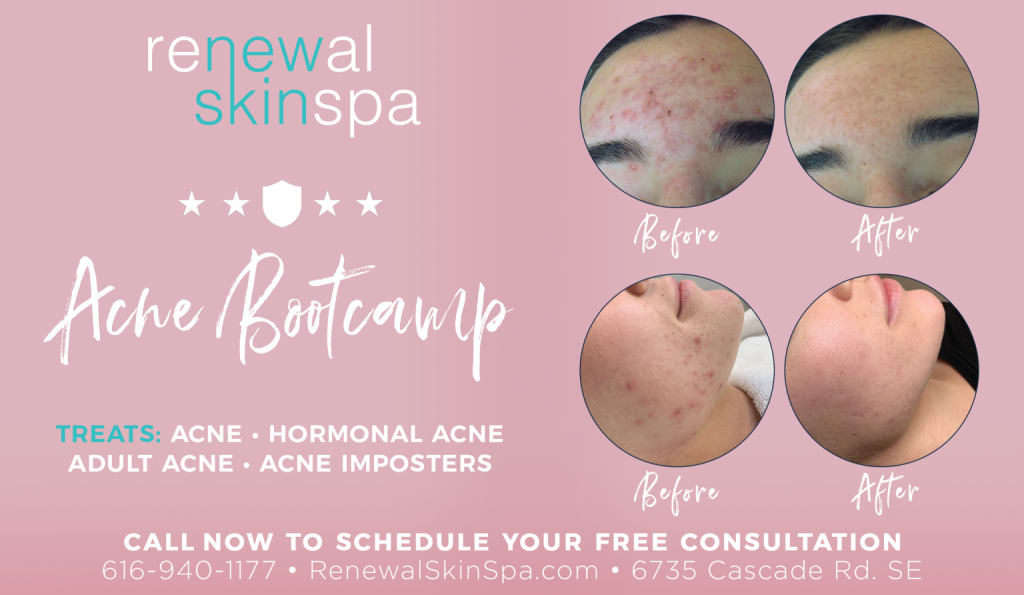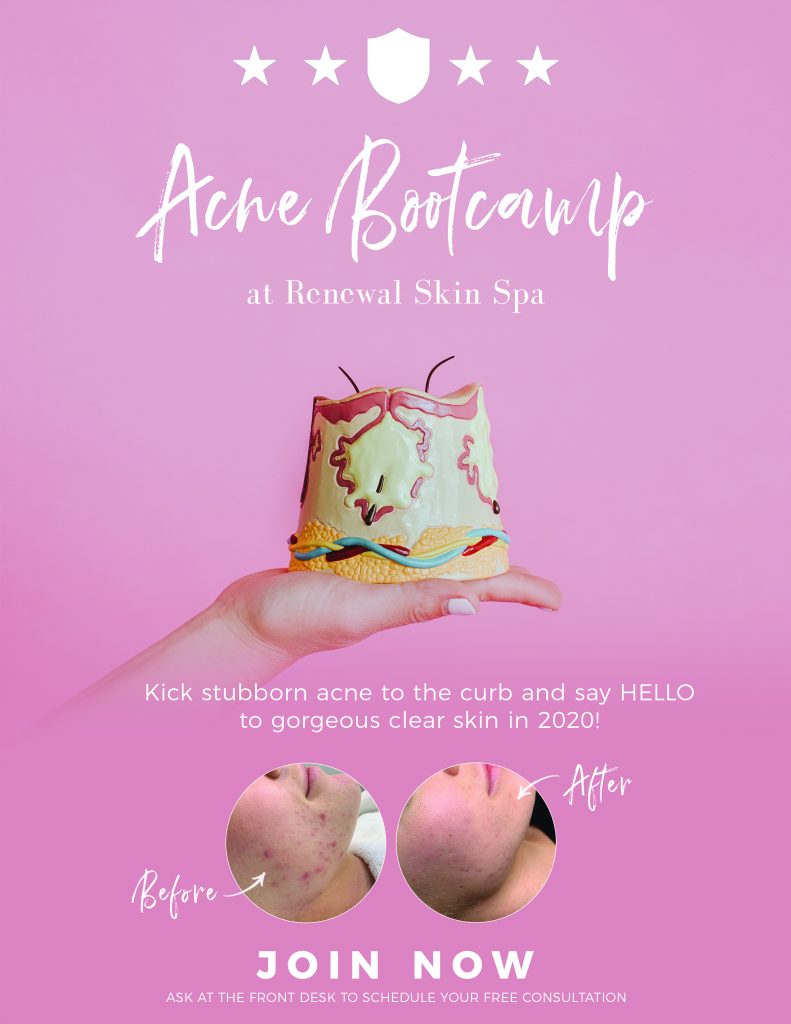 How is acne treated?
At Renewal Skin Spa we use therapies customized to each patient's needs, based on skin type and severity of your acne. Your particular acne may be treated with one or more of the following:
Questions? We have answers.
If you're considering Acne Treatments, please schedule a free consultation by calling us at Renewal Skin Spa: 616-940-1177 or click to contact us.