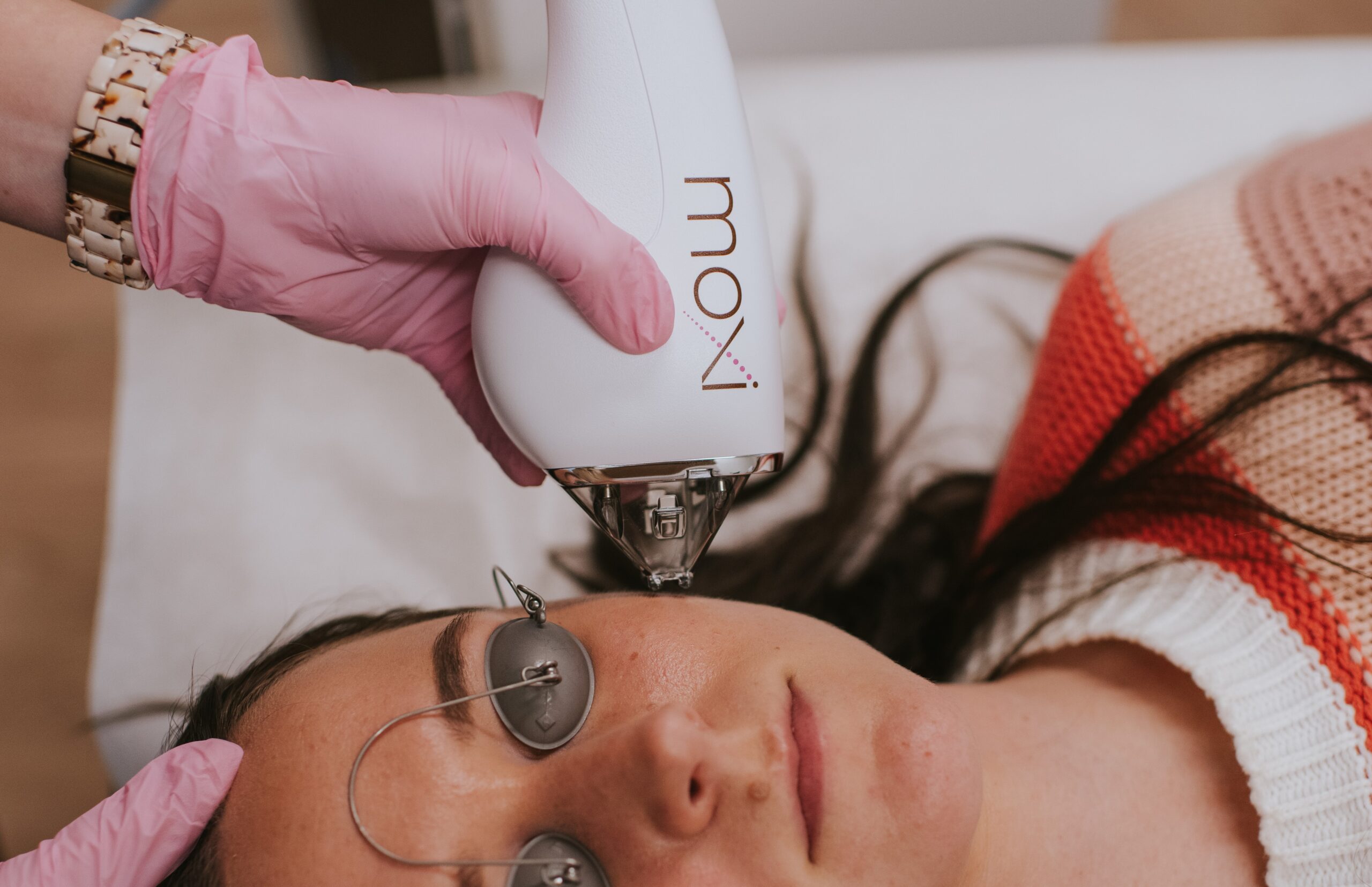 Moxi is one of the newest lasers that offers safe, visible results. It's perfect for all patients just beginning their skin care journey or for anyone looking for a light little-to-no downtime treatment option that can be performed all year round.  A gentle yet powerful laser, Moxi comfortably delivers energy to help correct initial signs of sun damage and aging. Its capabilities include improvement to fine lines, wrinkles, pores, sun damage, texture and tone for a glowing and clear complexion.
Moxi utilizes a non-ablative, fractionated approach for a gentle treatment with little-to-no downtime to produce evenly toned radiant skin. This amazing advancement in aesthetics can be performed quickly on any skin type during any season.
Popular areas can include the face, neck and chest. Results matter, so we ensure superior training and utilize Sciton Lasers because you deserve the best experience.
With the help of new technology like velocity management paired with our providers knowledge and experience can achieve optimal efficiency and results.
We offer 3 levels of Moxi. Level 1 can prevent and refresh, Level 2 helps revitalize and maintain while Level 3 can repair, transform and renew.  2-4 treatments are recommended in a series spaced about 3-6 weeks apart.
You may choose to pair Moxi with BBL (broad band light) for a more dramatic result. With the combination being so popular you can help further the results to improve redness, firming, sun spot removal and even advance more collagen production. If you would like to learn more about BBL please visit the BBL treatment page or give us a call and we would be happy to answer any questions.
During treatment your provider will clean and numb the skin (about 20-30 minutes) to prepare it for treatment. The scanner is then used to scan the skin (about 10-30 minutes) treating with non-ablative energy. Treatment times vary depending on the level/area you and your provider choose would be your best fit. After care is extremely easy and simple and is performed in a few easy steps.