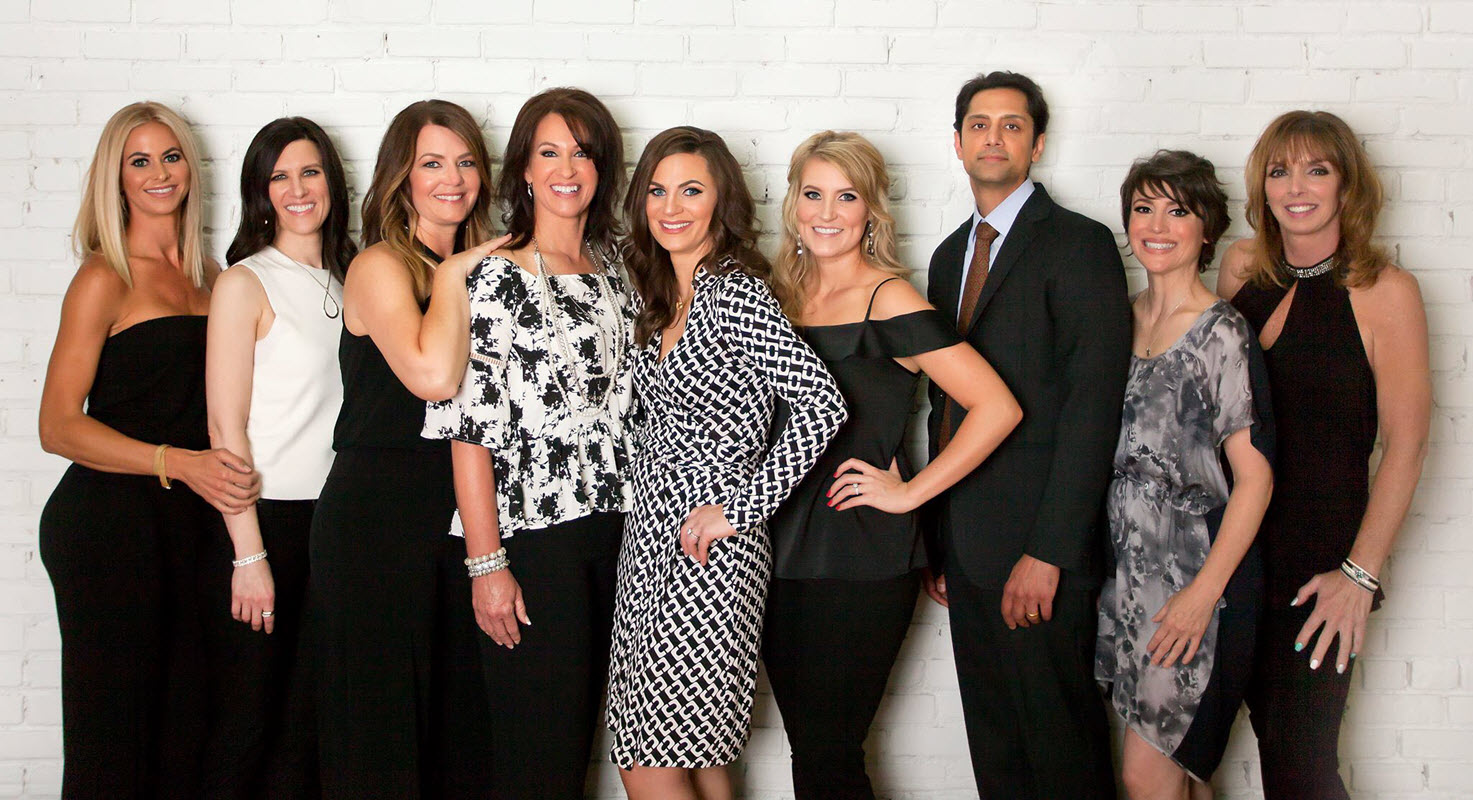 RENEWAL TEAM PHILOSOPHY AND GOALS
Your satisfaction and results are paramount.
As one of the nations top providers for products such as Botox, Juvederm, Dysport, Restylane, SkinBetter, Alastin, Sciton and Coolsculpting Elite to name a few, you can be assured you will be in the best of hands. We here at Renewal Skin Spa, not only want to provide you with the very best services, but also an exceptional experience. In order to do so you will have the finest, most experienced service providers and staff working with you hand in hand to achieve your skin goals. We will earn your business! Through our experienced staff, integrity, advanced services, state-of-the-art lasers and equipment, we can provide you with a level of superior service and results to not only clinics here in Grand Rapids, but anywhere in the country. We are aware that you have many choices for aesthetic services so our staff would like to thank you for choosing us and advance.
Our philosophy is to make this a learning experience by educating you, the PATIENT, on all options available so you may make an informed decision that will work best with your lifestyle and goals. We will set realistic expectations and strive to exceed them as the Renewal TEAM will always give 100%. Our experts have hand selected from various skin care lines to bring you the very best in products. We personally try the products making sure they live up to their claims bringing you the superior of each line. Through the most advanced training's, a passion for aesthetics, plus collaborations throughout the country we continue to bring cutting edge technology to you and our great city.
Our goal is to make you feel like a new you! We understand your skin is unique to you. Our unique customized treatment plans will be specific for your individual needs. We want you to feel like family so we try our very best to always remember your name. From the time of our initial interaction we aim to have you feel welcomed, respectfully and affirmably into our skin care family.
Angela Gill, Owner, Master Aesthetician & PhiBrow® Artist
Angela is the owner of Renewal Skin Spa and started her aesthetics career over 23 years ago in California. After years of delivering professional-results-driven skin care services, Angela Gill, currently a licensed master aesthetician, expert trainer and Phi-Brow microblading artist decided to move back to Grand Rapids from California to open Renewal Skin Spa. The goal is to help people look and feel younger with specific, results-driven med spa treatments and education on the care of skin while addressing skin issues and concerns. Angela loves to educate and provide solutions to difficult questions. She has educated and trained many aestheticians and physicians that now work on Hollywood stars.  With a continued passion to find and learn about the best technologies and products, Angela helps maintain the companies cutting edge offerings to help our team deliver the very best, lasting results.
Jon is mulit-certified in Laser technologies. He is known for his attention to detail. Jon is meticulous in all he does. With over 14 years of laser experience and more than 4,000 laser services performed you can rest assured your going to be in great hands. Jon has provided direct training to our laser providers to ensure consistent results no matter which provider you choose.  Clients love Jon's professional but funny personality and calming demeanor along with his knowledge of laser. Jon's passion with lasers is giving back skin youth taken by aging and the stress' of the sun. Jon believes in aging gracefully and nothing should deter us from this. He explains how technology, knowledge, experience can lead to the proper care for our skin while helping us make more informed decisions on what we can do to prevent and reverse the signs of aging.
Dr Woo attended the University of Kansas for which he earned a scholarship through hard work and knowledge. Dr Woo went on to graduate with honors and earned his way into the Phi Betta Cappa Society, the oldest and most prestigious society in American history. Dr. Woo loves spending time with his wife and kids and enjoys medical informatics, bioethics and medical education. We are proud to have Dr. Woo as a part of our team.
Debbie DeGraff, Nurse Practitioner
Debbie, an expert injector, comes to us with over 11 years of aesthetic injection experience. Debbie is an esteemed Aesthetic Nurse reputed for her extensive experience, artistic eye, engaging demeanor and an act for listening that puts clients at ease. Debbie strives to give her patients exactly what they are looking for and empower them to look and feel their best. Debbie has her bachelors in nursing from Hope College and a master in nursing from Purdue University. She has been a member of numerous organizations surrounding cosmetic and medical aesthetics. Debbie continues to attend seminars and training's with the top leaders in the field, in order to learn the latest techniques. Debbie understands there are always new products and advancements in this field and likes to stay attuned of any new developments. This Debbie feels, allows her to help fulfill her duty to patients, making sure they have the best service and products available to them. Debbie among all this brings a thorough knowledge of skin care and is certified in laser treatments along with Votiva feminine rejuvenation.
Bonnie Kuvshinikov, Medical Aesthetician
Bonnie has worked in medical aesthetics for over 16 years. Bonnie and April are the first HydraFacial Certified Masters in Michigan.  An accolade only awarded to the top aesthetician in the Nation by passing a rigorous course through which you must show to have a complete understanding of skin in aesthetics.Her expertise focuses on teenage and adult acne,  pigmentation,  anti-aging, and sensitive skin.  She is passionate about helping her clients unplug and be refreshed while at the spa.  Her treatment specialties include corrective acne facials, advanced microdermabrasion, facial massage, dermaplaning, chemical peels, microchanneling, and customized product education.  You are promised to be in great hands while getting guidance to reach your current skin goals!
April Boyd, Medical Aesthetician
April, an expert aesthetician, has worked in the aesthetics field for almost two decades. April and Bonnie are the first HydraFacial Certified Masters in Michigan.  An accolade only awarded to the top aesthetician in the Nation by passing a rigorous course through which you must show to have a complete understanding of skin in aesthetics. April specializes in regenerative aesthetic therapies for both the skin and hair. April is results-driven, valued for her knowledge of anti-aging ingredients, medical microneedling, advanced chemical peels, microdermabrasion, and advanced facials. Passionate about education, April continues to attend seminars, training's and advanced courses to keep up with the latest in medical aesthetics. She feels this is what allows her to continue to provide top treatments to her patients! April truly believes that investing in your skin is a benefit that will last a lifetime. She finds it very fulfilling to give personal attention, connecting with her patients and ensuring their visit to RSS is a wonderful experience.
Danielle Millard, Medical Aesthetician
Danielle, with over 9 years of experience-has comprehensive experience in all major areas of aesthetics, including: customized facials, chemical peels, micro-channeling, microdermabrasion, derma-blading, Coolsculpting, Halo pro and laser hair removal. As a specialized aesthetician at RSS working in conjunction with the rest of our experienced team, you can be sure to receive expert advice and treatments from Danielle that are customized to your unique skin care needs. Danielle is hilarious and clients love to spend time with her. Danielle, among the rest of the team loves to educate clients on how to slow the hands of time with the proper skin care and treatments.
Cate O'Connor, R.N., PhiBrow® Artist
Cate, Registered Nurse and PhiBrow Certified microblading artist, has more than 7 years experience in the cosmetic field of nursing. Specializing in injections (Botox and fillers) and body sculpting and skin-tightening procedures (Cool Sculpting, Fractora and Emsculpt), Cate loves creating tailored plans for her patients; each patient receives an honest, holistic approach to his or her natural beauty. In addition to these services, Cate has been a primary Microblading artist with Renewal Skin Spa for two years; she first owned her own business creating brows before joining this successful team. She has specialized eyebrow art training that includes an eyebrow shading technique and has completed master classes of training with leaders in the industry. Cate is also highly-trained in feminine rejuvenation services (Votiva's Forma V), microchanneling and medical-grade facials (with stem cell therapy), as well medical-grade skin care.
Bridgette is a Registered Nurse with her Bachelors of Science in Nursing from Grand Valley State University. She has over four years of experience working in the Emergency Room and Intensive Critical Care. Since joining Renewal Skin Spa, she trained directly under Debbie DeGraff, N.P., learning and expanding her own creative techniques. Bridgette specializes in Neurotoxins and Dermal Fillers. With Bridgette's eye for detail, she aims to give her clients a natural and youthful look while keeping realistic expectations. Bridgette continues to expand her knowledge by attending more advanced trainings & webinars.  She always strives to accomplish her clients' aesthetic goals. Bridgette's calm and confident manner puts her clients immediately at ease, knowing that they are in capable hands.
Bridget recently relocated to Grand Rapids from Chicago and has over 5 years of experience in the aesthetic industry. She has worked in both a medical spa and a plastic surgery setting.  Prior to working in aesthetics, she worked in home health and hospital settings. She enjoys approaching her patients with a holistic view and she loves combining different treatments to help patients achieve maximum results.  Bridget loves staying up to date with new techniques by attending training and connecting with other aesthetic professionals.  Her main goal is to create a treatment plan for her patients to help them achieve natural results and boost self-confidence.
Maricela Garcia, Esthetician, Lash & Microblading Artist
In 2018 Maricela started her apprenticeship and worked to become a certified Esthetician. She is now a Licensed Esthetician who boasts multiple certifications from the following; brow tinting and waxing from Brow Masterclass, Microcurrent from Bio-Therapeutic Institute of Technology, and Microblading and Shading from The Advanced Micro-Blading & Permanent Makeup Academy. Mari is currently specializing in eyelash extensions, microblading, waxing and tinting services.  Maricela says "I have always had a passion for beauty and self care. However I never thought of it as a career path. When I discovered esthetics I immediately knew it was the perfect career for me. I can do what I love and make my clients feel great about themselves!" Maricela works to build relationships and trust with her clients through continuous guidance and recommendations on skin and beauty maintenance. She is passionate, diligent, and goal-oriented. She will go above and beyond to make her clients happy.
Alivia has over 5 years of experience working in the industry of beauty specializing in facials, chemical peels, dermaplaning and more. She has a passion for helping her clients achieve their best looking selves, while also leaving them feeling their absolute best. Alivia loves nurturing her relationships and gaining a better understanding of her clients goals in order to tailor a customized plan for their unique, individual needs.  Under her care Alivia's clients are left feeling renewed, informed and prioritized.  Call now to schedule your facial consultation and treatment with Alivia.