Microblading can be a great way to help achieve the worry free look you are wanting in your daily routine. We offer Phi Brows®, and use the highest quality of tools and inks. Our Phi Brow® artists would love to meet with you to answer any questions you may have and to make sure you are a candidate for Microblading.
We are excited to have 3 amazing artist on our team. Angela, Cate and Mari are certified and would be happy to meet with you to discuss your brow needs.
Our artists have exercised advanced knowledge in creating eyebrows on clients with no eyebrows (alopecia, over tweezing, post cancer treatments) , thin or sparse eyebrows, to just wanting a little more in order to help you save your valuable time of drawing them on or filling in daily.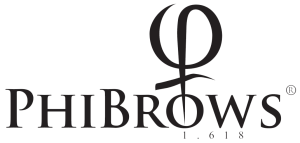 Renewal Skin Spa is excited to be the first Microblading facility in greater Grand Rapids. Microblading also known as eyebrow embroidery is one of the hottest treatments to hit the 21st century. This procedure is a semi-permanent cosmetic make-up  that can dramatically correct or fully reconstruct lost eyebrows. Eyebrow Microblading is performed by depositing  pigment under the top layer of the skin which leaves crisp visible hair strokes for everyone to compliment. The Microblading approach involves drawing individual, clean hair strokes that are much more natural looking which blend with your current hair patterns, hair thickness and hair color. This procedure requires a blade 3 times smaller than that used with traditional tattoo machines. This allows for thin precise lines; like those of your natural eyebrow hair. The procedure is virtually painless and well tolerated.
Ready to say goodbye to the daily routine of perfecting your eyebrows? Now you can wake up everyday with great eyebrows.
Questions? We have answers.
If you're considering Microblading, please schedule a free consultation by calling us at Renewal Skin Spa: 616-940-1177 or click to contact us.