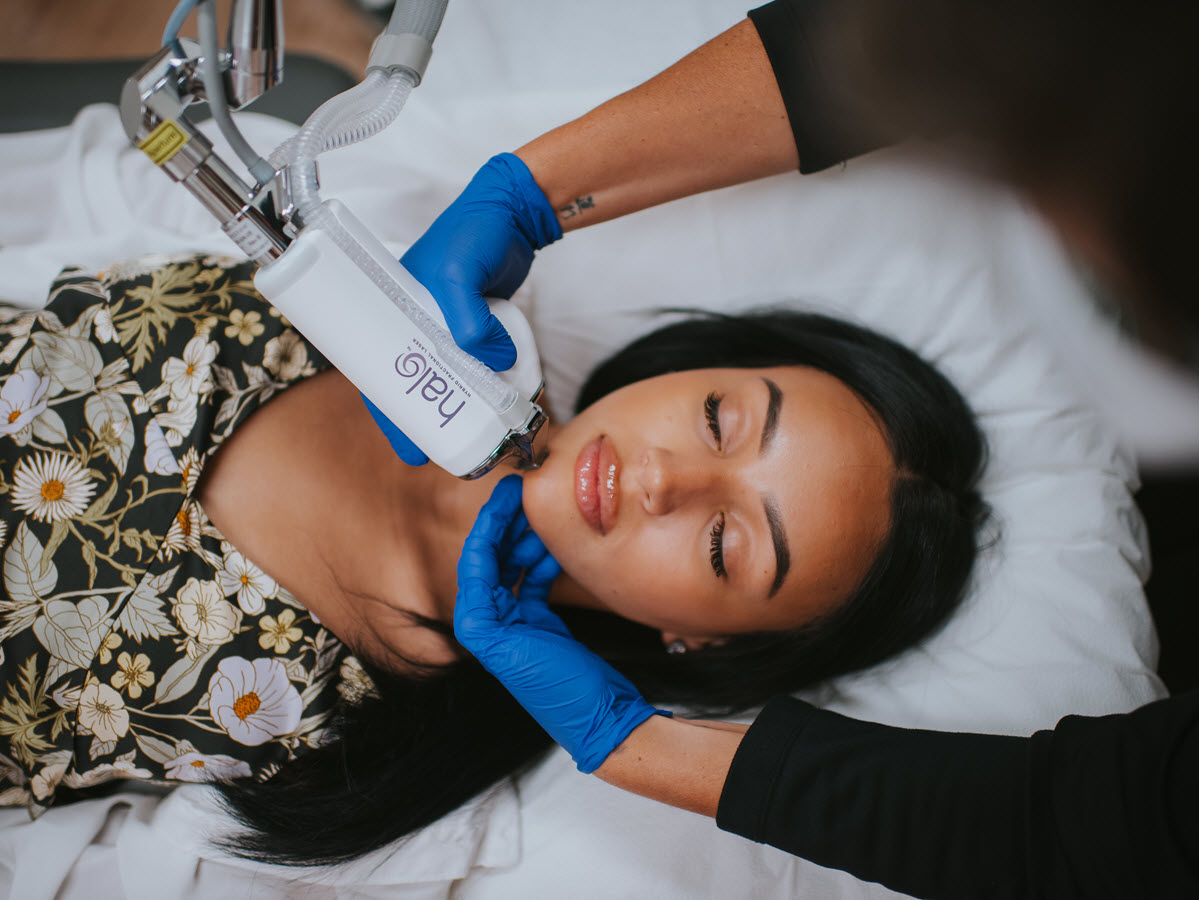 Halo Pro at Renewal Skin Spa in Grand Rapids, Michigan.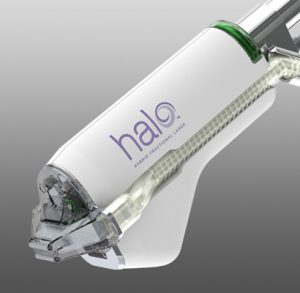 The Halo Pro hybrid treatment combines non-ablative and ablative laser wavelengths which together target the upper layer of your skin along with the deeper tissue underneath the surface, for a powerful skin rejuvenation treatment. Halo Pro can simply leave your skin glowing with a brilliant radiance.
It's considered a next-generation over previous Halo and other lasers—an all around improvement on previous lasers, which require more treatments and longer downtime to achieve the same type of results you can get with one Halo Pro treatment. Halo Pro (also know as Halo 2) better targets and improves the appearance of brown spots, wrinkles, fine lines, melasma, sun damage, scars, pores and other dermatological conditions.
Halo Pro is a fractionated laser, which breaks the laser light into many small beams, treating your skin in tiny dots while leaving the surrounding areas intact, so your skin usually recovers within a few days. Halo Pro can leave you looking years younger with minimal downtime.  The Halo Pro patient experience is second-to-none: with our complimentary Pro-Nox system (nitrous-happy gas) and Zimmer chiller (artic cold air unit) the treatment is extremely comfortable; only a topical anesthetic is recommended, and patients can apply makeup in as little as 24 hours of the procedure.
Why choose Renewal Skin Spa?
Radiant, healthy skin is such an important aspect of our physical appearance. However, as environmental factors, such as the sun and some lifestyle habits begin to take their toll, many begin to lose their youthfulness.  Luckily Halo Pro is a powerful solution for those of us experiencing premature aging along with many other inconsistencies in skin quality.  If you would like to learn more about how Halo Pro or one of the many other revolutionary treatments we offer please call us at 616-940-1177 or fill out our contact form.

Questions? We have answers.
If you're considering Halo Pro Hybrid Treatment, please schedule a free consultation by calling us at Renewal Skin Spa: 616-940-1177 or click to contact us.