Dermal Fillers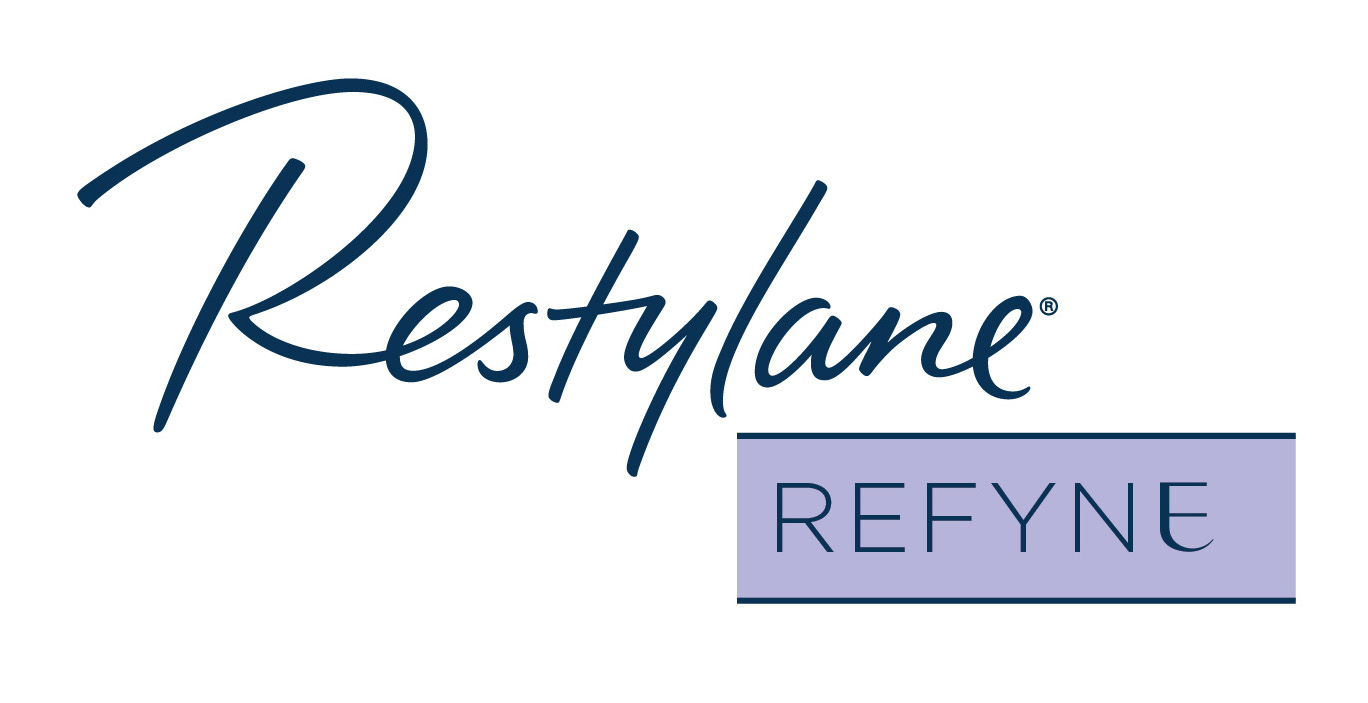 What is Restylane Refyne?
Restylane Refyne is a hyaluronic acid injectable gel containing lidocaine to provide fullness to facial lines and wrinkles without compromising expression.
Hyaluronic acid is a naturally occurring substance found in the body that binds to water in your tissues which keeps your tissues plump and also provides joint lubrication.
What makes Restylane Refyne different?
Restylane Refyne differs in its unique properties that help to maintain natural looking results with facial expression and movement.  Gone are the "stiff" looking facial expressions that are seen from other types of dermal fillers.
Restylane Refyne is similar to Restylane Defyne with the exception that Refyne is indicated for moderate facial wrinkles and folds.
The procedure takes approximately 15 minutes and the results can last up to a year.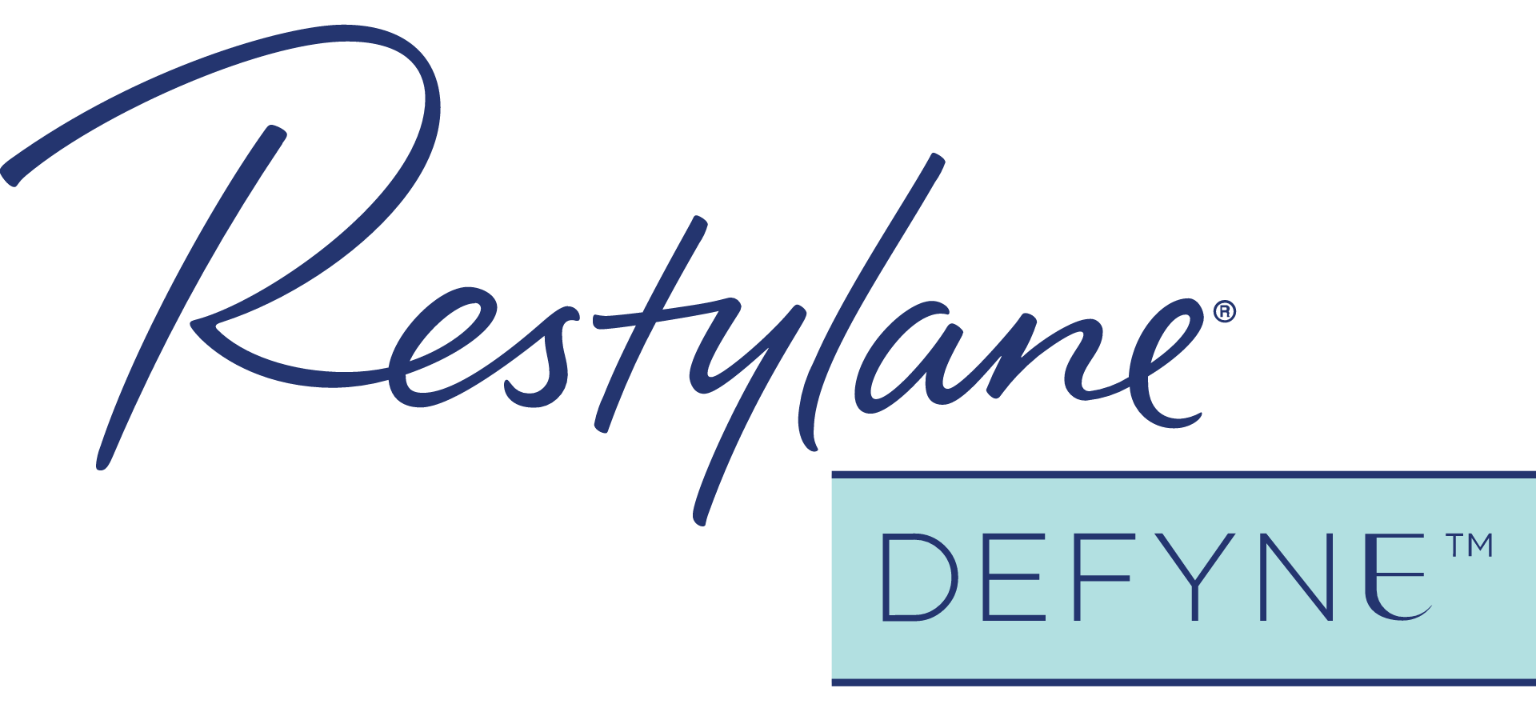 What is Restylane Defyne?
Restylane Defyne is created with XpresHAn Technology™ to help correct deep laugh lines around the mouth and nose.  The unique cross-linking of the gel in Restylane Defyne is also designed to help support your facial expressions for natural looking results that help maintain your natural movement of expressions.

RESTYLANE®-Grand Rapids, Michigan Dermal Filler
What is Restylane®-L?
Restylane® or Restylane®-L is a smooth, clear hyaluronic acid gel formulated to mimics the bodies own naturally produced hyaluronic acid. Restylane® can be used to instantly smooth out lines and folds in the face or plump the lips giving you back years of lost fullness.

RESTYLANE® SILK-Grand Rapids, Michigan Dermal Filler
What is Restylane® Silk?
Restylane® Silk is one newest member of the Restylane® family of injectable fillers. Silk is made of one of the smallest molecules of hyaluronic acid which can smooth out the small lines around the lips, cheeks or any other finer wrinkles you would like corrected.  Restylane Silk is superficially injected for a more precise softer look.

RADIESSE-Grand Rapids, Facial Dermal Filler
Found in abundance in healthy, young skin, collagen begins to break down as our skin ages, resulting in a loss of facial volume and skin elasticity.  Depleted volume and skin laxity contribute to the formation of facial wrinkles and folds, hollowing under the eyes and in the cheeks, and poor jaw line definition.   RADIESSE® is a temporary dermal filler that can diminish the signs of aging and leave you looking more youthful and refreshed.
What is RADIESSE® and how does it work?
RADIESSE® is a volumizing facial filler made of tiny calcium-based microspheres, which are similar to minerals found naturally within the body, making it safe and non-allergenic.  RADIESSE® injections can work to replenish lost volume, fill in facial wrinkles and folds, and encourage the production of natural collagen in the skin during the months following treatment.  The results can be immediately noticeable and long lasting.
What areas can be treated with RADIESSE®?
RADIESSE® is FDA-approved to reduce the appearance of moderate to severe facial wrinkles and folds, such as the "parentheses" lines that run from the side of the nose to the corners of the mouth (nasolabial folds). RADIESSE® can also restore youthful volume to the cheeks, the chin and jaw line, as well as temples and hands.  RADIESSE® can also be used to reshape the nose.  We find RADIESSE® especially beneficial in the lower face, as well as for men and patients aged 35 and above.
Is RADIESSE® safe and are there any possible side effects?
RADIESSE® is FDA-approved and has undergone rigorous testing in clinical studies to prove its safety.  RADIESSE® has been used for years in many other types of surgery, including reconstructive, maxillofacial, and dental surgery.  Since RADIESSE® is made from a substance that naturally occurs in the body (calcium hydroxylapatite) and contains no animal products, no allergy testing is needed before treatment.
Side effects from RADIESSE® are typically mild and rare. Temporary redness and swelling at the injection site is possible. These effects usually resolve within a few days and can be covered with makeup if desired.  Rarely, tiny calcium deposits may arise as small white bumps on the surface of the skin.  Any calcium deposits that may occur can be easily removed by our providers.  Before your procedure, one of our Nurses will discuss with you any possible side effects and answer any questions that you may have about safety.
Who should administer RADIESSE®?
RADIESSE® injections are best administered by a qualified medical professional with an understanding of proper technique and safety.  Our Nurses have years of experience in administering dermal fillers and would be happy to answer your questions about whether RADIESSE ® is right for you.
How long will the results last?
The results can be seen immediately and last 9 months to a year or more in many patients.
Can RADIESSE® be combined with other procedures?
Yes.  Various dermal fillers like Juvederm or  Radiesse and other cosmetic injectables, such as BOTOX®, are often used concurrently to treat a variety of facial areas.  Additionally, different types of fillers such as Belotero or Juvederm can be used synergistically as part of advanced layer techniques. RADIESSE® may also be used in combination with laser treatments such as Micro Laser Peels, Laser Skin Resurfacing, BBL Photo Facials, Chemical Peels or other procedures for even better results.  We will discuss with you what procedure or combination of procedures may best suit your specific needs.
How can I prepare for RADIESSE® treatment?
During your initial consultation, one of our Nurses will thoroughly discuss your goals and expectations, including possible risks and the best way to prepare for your treatment.  As much as possible, patients should avoid taking aspirin and ibuprofen-containing products (such as Advil and Motrin), St. John's Wort, high doses of vitamin E supplements,  and other blood thinners (unless medically necessary) for 1 week prior to treatment in order to minimize the risk of bruising. Patients should also avoid red wine and multivitamins for 2 days prior to treatment.
What should I expect during treatment?
RADIESSE® treatment is quick and simple, with minimal discomfort.  A topical anesthetic may be used to increase patient comfort.  An anesthetic is also mixed in with the product for optimal comfort.  RADIESSE® is injected into the treatment area using a fine needle.  Correction can be evident following treatment and will continue to improve over the subsequent days as any swelling or irritation resolves.
What should I expect after treatment?
Mild swelling and bruising is possible, but is not always present, for a few days following treatment.  This depends on the location treated and the amount of filler that is needed.  You may take Tylenol for discomfort if any, but do not take aspirin or ibuprofen, which may increase bruising.  Anti-bruising products containing Arnica Montana and Bromelain can help aid in the alleviation of bruising.  We will determine which aftercare product is best for you.
How can I find out more about RADIESSE® treatment?
Our Nurses at Renewal Skin Spa will be happy to meet with you to discuss RADIESSE® treatment. If you're considering Dermal Fillers, please schedule a free consultation by calling us at Renewal Skin Spa: 616-940-1177 or click here to contact us.

BELOTERO BALANCE
Belotero Dermal Filler | Grand Rapids at Renewal Skin Spa
New Belotero offers a long lasting replacement solution to the previous fine-line collagens that we loved but are no longer available. Belotero was developed by Anteis (Switzerland) in 2005 – with all the Swiss precision technology the world has come to rely on!
What's so "different" about Belotero?
Perfected for fine lines. The formulation is easily the most versatile hyaluronic gel for fine lines – and may become an equal competitor to the existing other HA gels for lip augmentation. Certainly it will be very useful for perioral lines (the vertical lines around the mouth) and small lines around the eyes that may not be treatable with a relaxer like Botox.
It's easy to layer. The technology of Belotero makes it a perfect "top layer" filler to be placed over deeper fillers such as Radiesse or Juvederm Ultra. These denser gels can provide instant volume while the Belotero can add the finesse to soften superficial wrinkles.
It doesn't shout. If you have previously been treated with a dermal filler you will be surprised by the subtlety of the area treated with Belotero. Unlike other fillers, you are unlikely to feel the gel in the skin, but will certainly see the results. This makes it especially useful for patients who have delicate or thin skin.
How long does Belotero last?
The effect will depend on the individual and the area that has been treated. In clinical studies 66% of patients continued to show a visible improvement 9 months after a single treatment.  We recommend a touch up treatment at 4 to 6 months to helps maintain consistent effects.
Does the injection hurt?
Uniquely designed to flow through very fine needles, Belotero helps to reduce any discomfort that may be experienced with dermal filler injections. The integration with your own tissue and the easy biocompatibility means it is a very friendly product for injection. In areas where you might be a little more sensitive we can inject a numbing solution or apply a topical numbing gel.
Will I feel the filler once it's injected?
You are unlikely to feel the gel when you touch the treated area. A major appeal is the ability of this filler to mimic the feel of natural skin at very superficial depths. Belotero can be positioned towards the surface of your skin with no concern that the filler will be seen or felt.
Where can Belotero be used?
•Periorbital lines – Also known as "crow's feet", these lines can be reduced and smoothed in conjunction with a relaxer or as an alternative to a relaxer like Botox.
•Bridge of the nose- Soften the appearance of bumps or irregular contours of the nose
•Cheekbones – To regain the fullness of a youthful face, Belotero can be used alone or with a base of Radiesse  or Juvederm.
•Nasolabial folds – The lines from the nose to the corner of the mouth, also known as laugh lines, can be the most noticeable of all lines of the face. They can be smoothed away and leave you with a subtle, even result with a combination of Radiesse or Juvederm and Belotero .
•Perioral lines – Sometimes called smoker's lines. These lines are hereditary and frequently caused by puckering of the lips while speaking. You do not need to be a smoker to get them. They can be easily filled and softened with Belotero. Those patients who recall collagens will be happy to know there is a new treatment for these fine lines with no need for allergy testing and much-increased longevity.
•Vermillion border – This subtle feature of the border of your lips diminishes as you age causing that annoying lipstick 'bleed' and can be easily replenished with Belotero. This treatment instantly rejuvenates your lips. A tiny injection into the philtral columns restores a much more youthful look when combined with border treatment or Micro Laser Peels.
•Lips -The softness of Belotero makes it a perfect product for the lips.
•Marionette lines – These are lines from the corners of your mouth to your jaw. Treating these with Belotero can help to instantly provide a more energetic and pleasant expression. Layering with other fillers such as Radiesse or Juvederm can virtually erase Marionette lines.
•Backs of hands & décolletage – One of the tell-tale signs of aging is dryness and crêping of skin on the backs of your hands and the décolletage. The volume replacement and rehydration of the HA gel restores youthful suppleness.
How can I find out more about BELOTERO treatment?
Our Nurses at Renewal Skin Spa will be happy to meet with you to discuss BELOTERO treatment. If you're considering Dermal Fillers, please schedule a free consultation by calling us at Renewal Skin Spa: 616-940-1177 or click here to contact us.