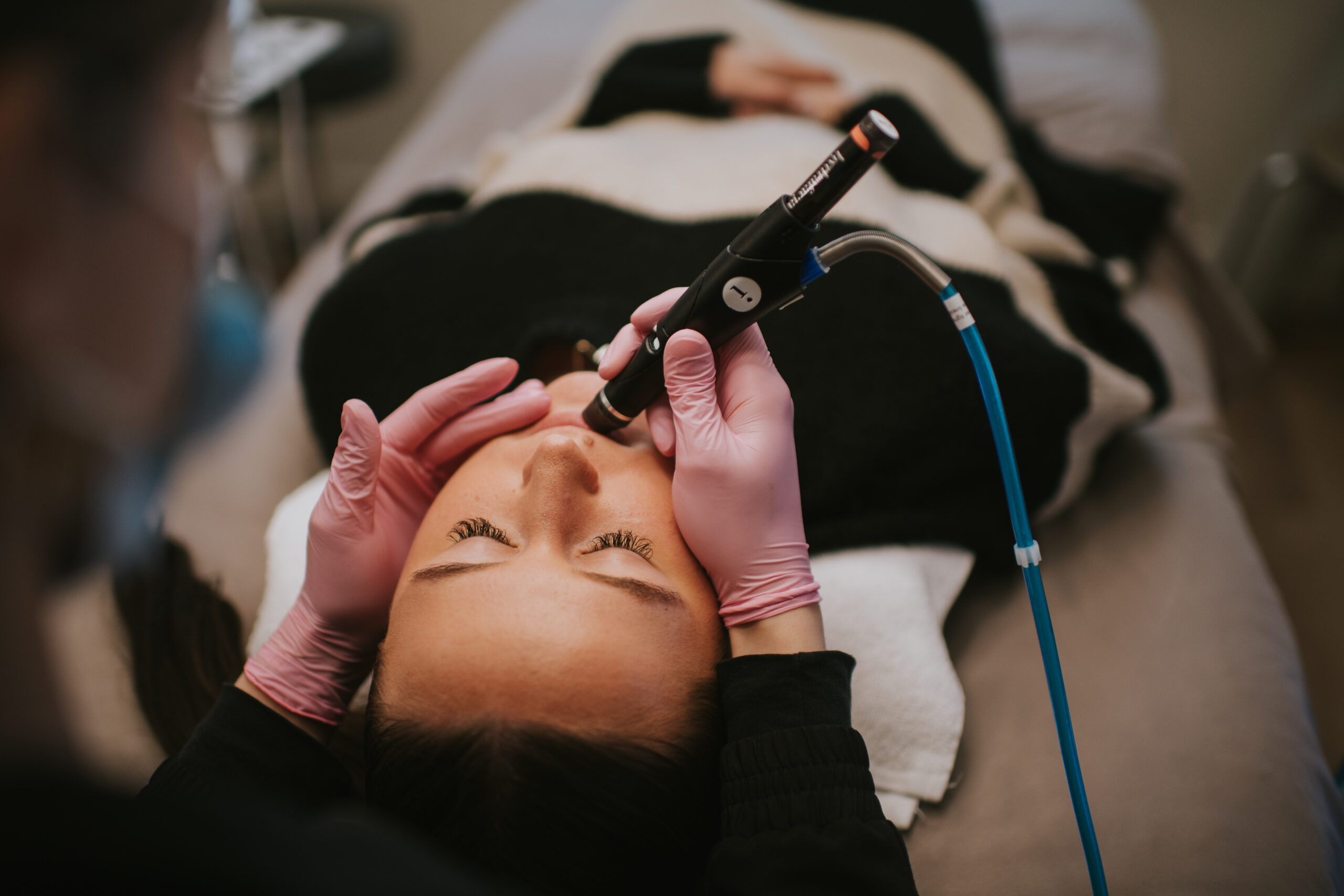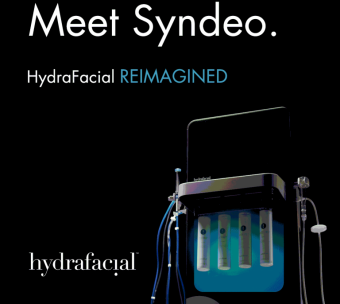 The HydraFacial SYNDEO® at Renewal Skin Spa in Grand Rapids, Michigan
The lastest in HydraFacial Technology is here. Meet SYNDEO.
HydraFacial is a non-invasive resurfacing facial that can enhance the health and appearance of your skin. This multi-step treatment cleanses, peels, exfoliates, and extracts while removing impurities and replenishing vital nutrients to skin. The HydraFacial® can even target specific skin concerns like fine lines and wrinkles, dark spots, and hyper-pigmentation. The HydraFacial ® is perfect for all skin types and can provide immediate results in as little as 30 minutes, that will leave your skin feeling refreshed, renewed, and invigorated.
We offer various levels of HydraFacial and you can have it customized with a single or multiple boosters to give you the custom treatment you have been looking for. With 2 highly experienced providers and 2 Certified Masters and the lastest machines you are getting the best possible treatment you can find.
Not sure which Hydrafacial you want to start with? No Problem.

Our aestheticians can walk you through the benefits of each specialized HydraFacial treatment. There are three levels available to meet your current skincare needs. Platinum, Deluxe and Signature. You can begin with any level of treatment! These treatments are all very customizable and safe for all skin types. Best of all HydraFacials provide immediate, long lasting results.
Platinum HydraFacial
The ultimate HydraFacial experience! Begin the treatment with a detoxification process to optimize your treatment.  Next, your skin will be deeply cleansed, exfoliated, hydrated while providing all the necessary extractions. A customized booster serum is selected to target any specific skin concerns you have from our wide range of medical grade boosters on hand. This is followed by a calm rest under a therapeutic red or blue LED light therapy device to further reduce visible signs of aging or help with any acne breakouts. 

Deluxe HydraFacial
This invigorating treatment includes deeply cleansing, exfoliating, and extracting impurities. Simultaneous infusion of skin nourishing ingredients are driven in for a burst of hydration. The Deluxe treatment also includes a personalized booster serum to address your specific skin concerns. Finalizing this treatment with a LED light therapy to further reduce signs of aging.
Signature HydraFacial
Signature, like the other levels, offers the best of the HydraFacial serums to deeply cleanse, exfoliate and extract impurities. It simultaneously infuses specific ingredients to hydrate the skin. The specialized double helix vacuum tip is designed to gently but deeply exfoliate and remove excess debris from the skin leaving you red carpet ready in just 45 minutes.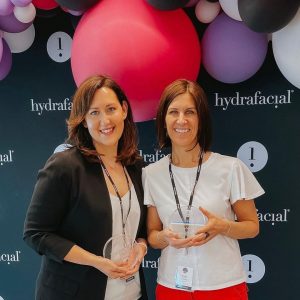 We are so excited to have you meet Michigan's First HydraFacial Certified Masters Bonnie and April.
An accolade only give to the top aestheticians in the Nation. Earned only through a rigorous course of classes, tests and onsite training at the leading HydraFacial facility. April and Bonnie had the privilege of graduating in one of the top classes of Master HydraFacial Experts in September of '21. They are excited to offer their enhanced knowledge and skills to you exclusively at Renewal Skin Spa.
Questions? We have answers.
If you're considering HydraFacial, please schedule a free consultation by calling us at Renewal Skin Spa: 616-940-1177 or click to contact us.