Votiva – Forma-V is a non invasive, no downtime, labial and vaginal tightening rejuvenation device.
VOTIVA FORMA V utilizes non-ablative radiofrequency energy which gently heats the vaginal mucosa and external labial tissues for up to 30 minutes.  The Forma V is the only device that monitors the vaginal lining temperatures automatically, ensuring the safest and best possible vaginal tightening treatment. The time has come for a safe and effective treatment that treats BOTH internal and external areas, and is quick and comfortable!
The Votiva Forma-V can be used to tighten and rejuvenate the vaginal area internally and externally to achieve the most uniform transformation. Votiva is the number one choice providing a safe and effective treatment for feminine health.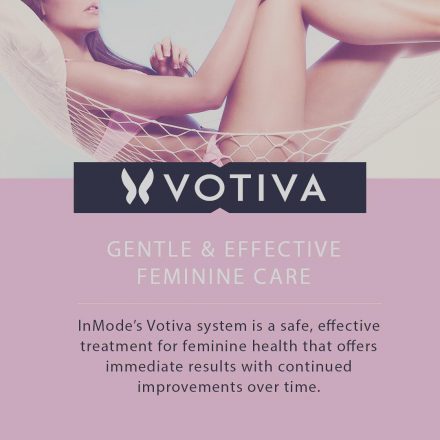 IS VOTIVA FORMA V PAINFUL FOR VAGINAL TIGHTENING?
The VOTIVA FORMA V is in no way painful.  For internal vaginal and external labial tightening and rejuvenation, the treatment is performed once a month for three months, although you can see results and relief after the first treatment. For optimal results, three treatments are recommended.
IS THERE ANY DOWNTIME WITH THE FORMA V DEVICE?
Because of the gentle, non-ablative nature of the radiofrequency energy, the RF current heats the tissue of the vaginal lining and labia, creating a non-ablative, gentle rejuvenation.  The Forma V is a non-painful treatment, there is no postoperative care required and patients can return to normal activities immediately, including sexual intimacy, coitus, vaginal stimulation, as well as athletic activities and normal activities of daily living. If Fractora is added to achieve the desired results externally you may be asked to refrain from some activities for approximately 24-48 hours.
HOW DOES FORMA V WORK?
The Forma V sends gentle Radiofrequency waves through the walls of the vaginal canal, which results in new collagen and elastin as well as vaginal tightening and rejuvenation of the labia minora all while repairing the tissue.
HOW DO I MAINTAIN THE RESULTS FROM THE FORMA DEVICE?
The FORMA V is done in a series of three treatments once a month for three months.  After this, it is typically suggested that the patient undergo a maintenance treatment of the VOTIVA FORMA V once every 9-12 months to maintain and protect the results.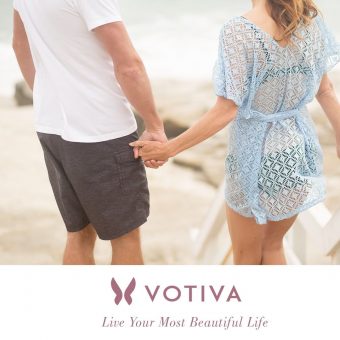 WHO WILL CONDUCT MY PRE-EXAM FOR THE VOTIVA FORMA V TREATMENT?
Renewal Skin Spa offers the finest in aesthetic treatments conducted by aesthetics professionals.  Our award winning medspa offers cutting edge treatments along with the best professionals to carry them out.  You will have a labial, vaginal and vulvar examination by one of our nurses. They will discuss with you the treatment programs that are available for you such as:
Questions? We have answers.
To schedule a comprehensive consultation with our Feminine Wellness team, please schedule a free consultation by calling us at Renewal Skin Spa: 616-940-1177 or click to contact us.