EMSCULPT Non-Invasive Muscle Building and Fat Removal
BUILD MUSCLE & BURN FAT NON-SURGICALLY
Want to do 20,000 crunches or squats in 30 minutes with no pain, no-downtime with all the reward. Now you can, with Emsculpt by BTL. This is the first FDA-cleared energy device to offer muscle contracting technology and enhanced fat metabolism. Emsculpt is a pain free, non-surgical and no-downtime treatment that can enhance, tone, and strengthen muscle by 16% and reduce fat by 19% in the treatment area all without the pain and injuries that can come with crunches or squats.
Contour, sculpt, tone and define your muscles without breaking a sweat. Emsculpt can help enhance your abs and butt in as little as 2 weeks. With Emsculpt you can now have a butt lift without injections, fat transfers or implants.
Emsculpt can help in the following areas;
Emsculpt contracts muscle beyond what we can achieve through physical training all while delivering better muscle tone and enhanced fat metabolism. Backed by 7 clinical studies which all show fat loss along with defined and sculpted muscle following a series of 4 treatments.
Emsculpt uses Focused Electro Magnetic energy, producing magnetic energy that creates "supramaximal" muscle contraction. It uses a series of different patterns of muscle contractions during treatment to stimulate muscle work beyond what you can get through strength training alone.
On average, the following were achieved in clinical studies on healthy patients: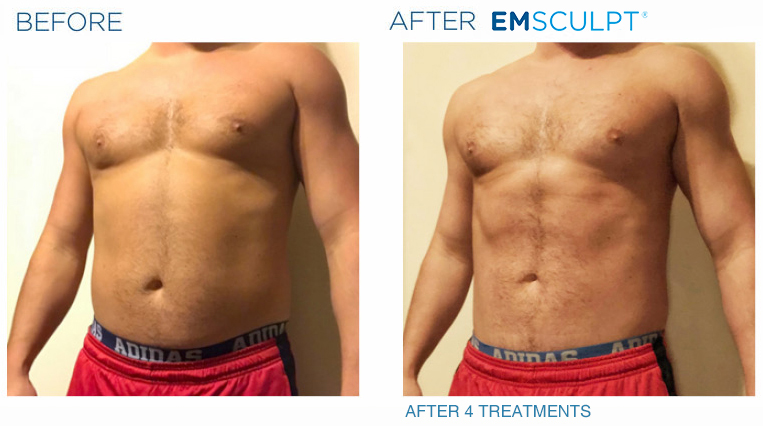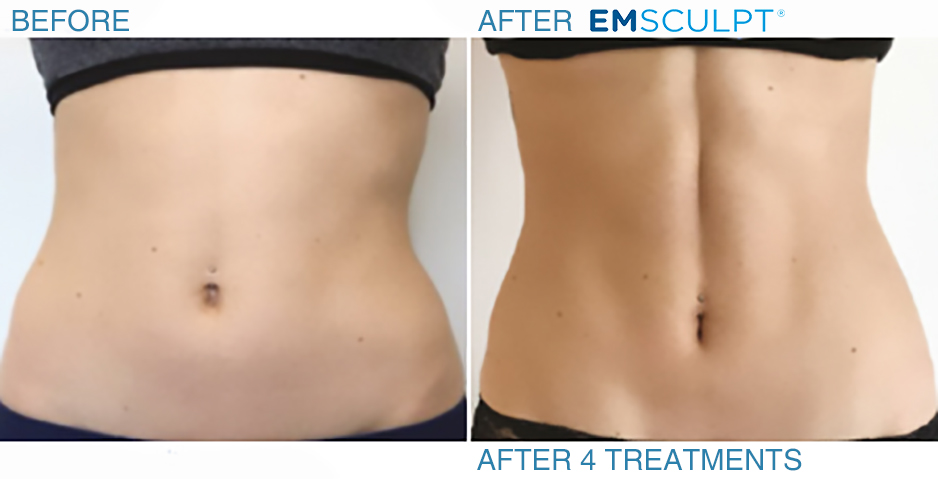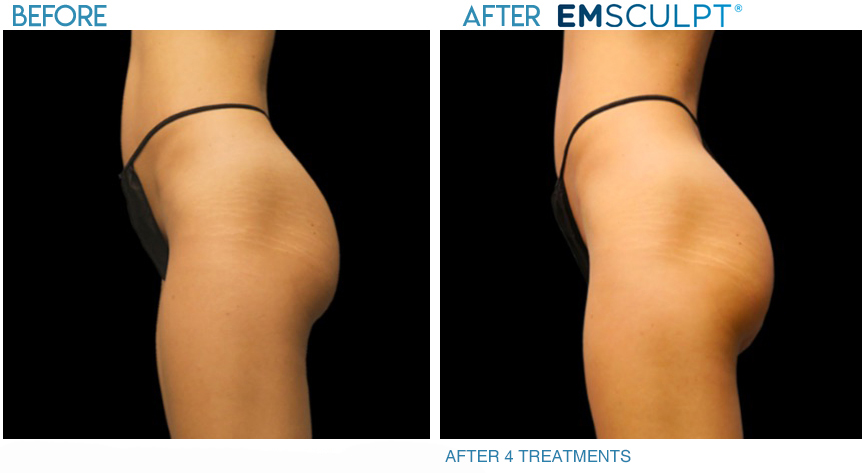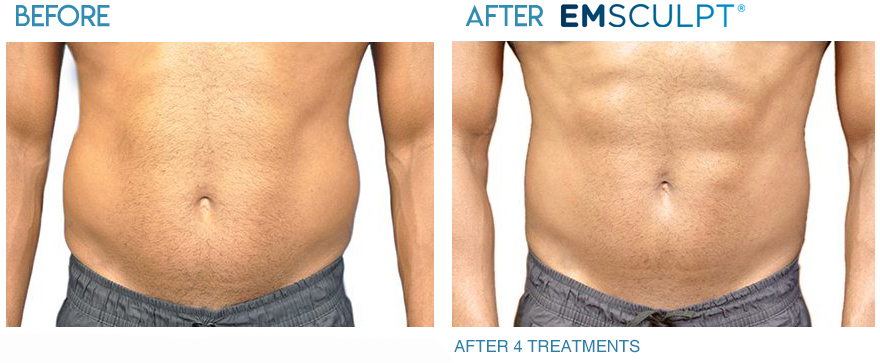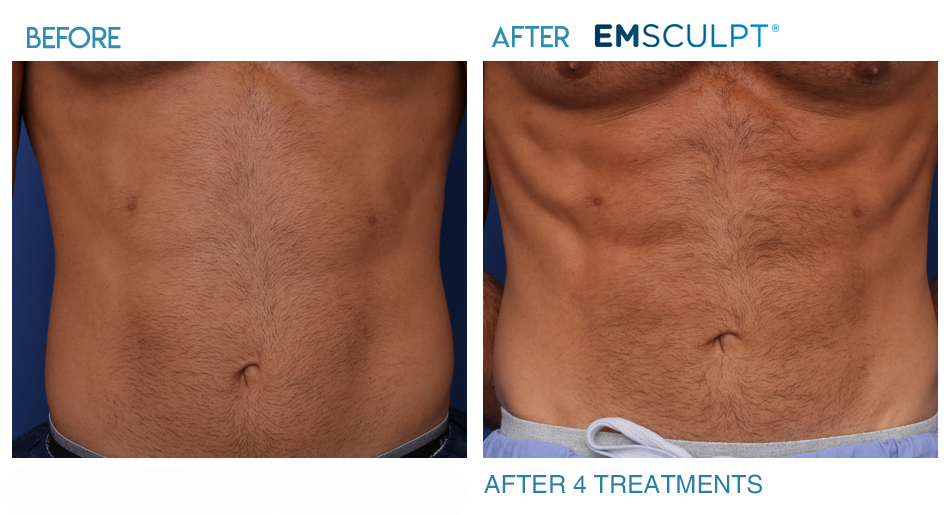 Questions? We have answers.
If you're considering Emsculpt, For more information or a free consultation by calling us at Renewal Skin Spa: 616-940-1177 or click to contact us.