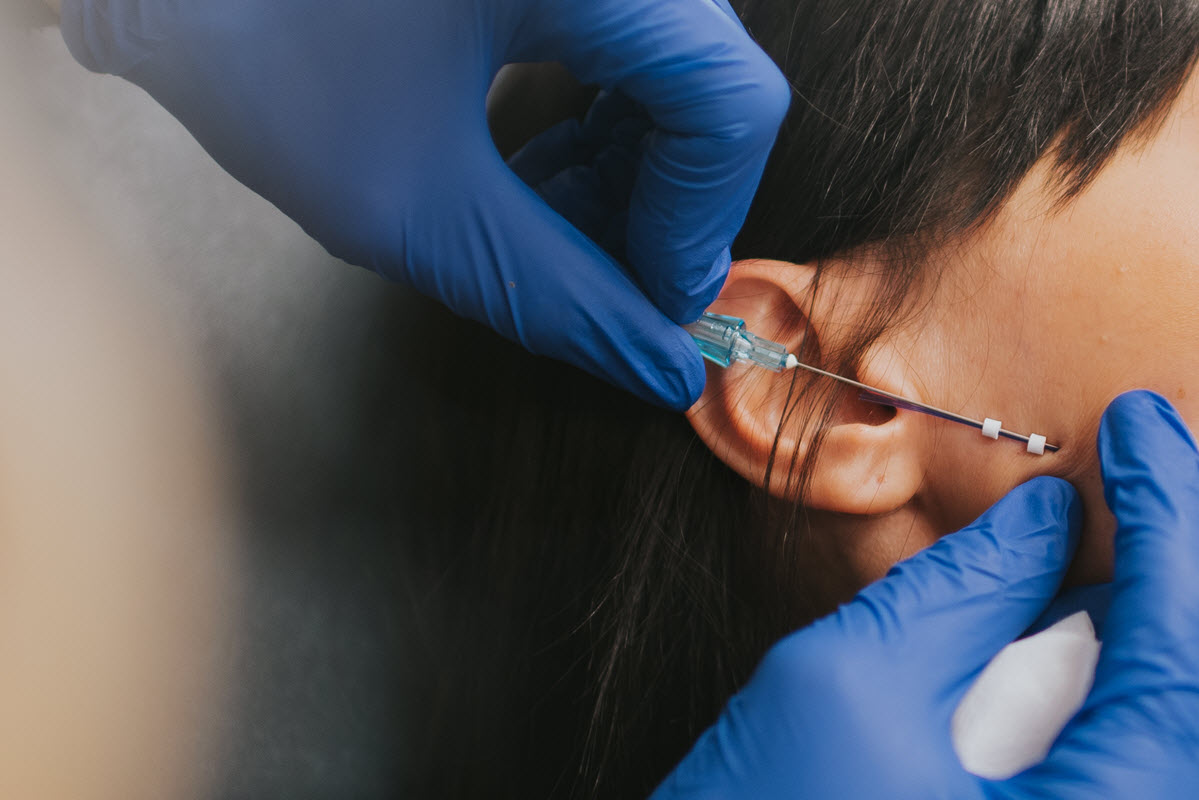 The Renewal PDO Threadlift is non-surgical aesthetic procedure that can re-position and "lift" static sagging skin. In about 30 minutes, we can turn back time and transform your look with virtually no down time. Restore your youthful look, reflect how you feel and be confident with your renewal.
The Renewal Threadlift can regenerate, rejuvenate and add improvement to the structure of the face. Our Threadlift uses specialized threads (surgical sutures similar to those used in surgeries), which are placed with precision into the skin with a very fine needle.
The threads used in the Renewal Threadlift are made of soluble PDO (polydioxanone), which is a material that has been used in medicine for many years, mainly in surgery. However, clinical studies and research have shown that PDO can relax muscles and tendons all while stimulating the neocollagenesis process, which can encourage the production of new collagen in the skin. PDO can also stimulate the synthesis of elastin and hyaluronic acid in the skin, both of which are vital for keeping the skin looking plump and youthful.
Different lengths, textures and thicknesses of threads are used for different areas of the face. Short strands of threads can be used to treat fine lines around the eyes, while thicker strands can be injected into the muscles of the forehead as an adjunct to Botulinum Toxin (Botox). Longer threads can correct and lift the neck and jawline. The body naturally absorbs the threads over a six month period however the effect of the treatment can last for up to two years.
The threads are extremely versatile and can be used all around the face and neck. The Renewal Threadlift Procedure can treat vertical and horizontal wrinkles on the forehead, sagging brows, drooping cheeks, bar codes (lip lines), pronounced nasolabial (nose to mouth) and marionette (corner of mouth to chin) folds, sagging jawline, laxity in neck, and wrinkles on the chin. The body can also be treated with the Renewal Threadlift. A few areas to name are the abdomen, buttock, knees, plus many more.
The PDO threads can give the skin an immediate, natural improvement in appearance. After about 10-14 days, the process of natural body protein synthesis begins and continues over a period of two years, which can keep the texture of the skin smooth and supple.
Questions? We have answers.
If you're considering Renewal ThreadLift, please schedule a free consultation by calling us at Renewal Skin Spa: 616-940-1177 or click to contact us.