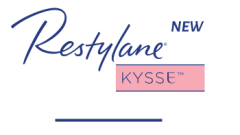 Restylane treatments in Grand Rapids.
Lips with natural-looking volume and Kysse-able softness
Restylane Kysse treatment can deliver some of the softest lips by a filler. Enjoy lips that feel and look natural. Restylane Kysse is the first lip filler designed with XpresHAn Technology™ for flexible movement and volume proven to last for up to 1 year.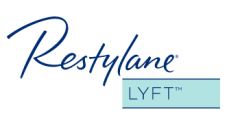 The first and only hyaluronic acid filler is FDA-approved to treat your face and hands.
Restylane lyft can help complete your look with natural-looking volume in your cheeks and hands for a smoother, fuller appearance.  Restylane® Lyft is a safe, effective, and dissolvable HA filler. Treatment can be administered in your face and hand at the same appointment — and can result in a more youthful-looking appearance.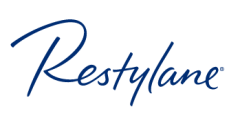 Fight Signs of Facial Aging
Reveal a younger-looking you
Restylane® can be used to add fullness and volume to the face in order to correct moderate to severe wrinkles and folds, such as the lines from your nose to the corners of your mouth. Restylane may also be used for lip enhancement in patients over 21 years.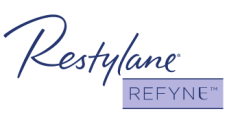 Natural Results That Refyne Your Laugh Lines
A next-generation hyaluronic acid dermal filler designed to help support your skin while keeping you looking like you
Restylane® Refyne is designed with XpresHAn Technology™ to help soften laugh lines. Refyne can help you restore a more natural look to your face while maintaining your facial expressions.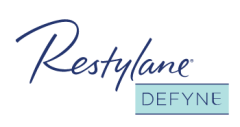 Defyne your look
Created using  XpresHAn Technology™, Restylane® Defyne helps smooth out deep laugh lines as well as enhance your chin projection. Using innovative cross-linking technology, Restylane Defyne is a dermal filler that is able to help restore a more youthful, natural-looking appearance, while helping you maintain your natural expressions and movement.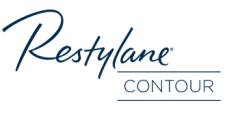 Contours you can be confident with.
Restylane Contour is a cheek filler designed for natural-looking results and reclaimed cheek definition. As we age we lose the contour in our cheeks which can lead to skin starting to sag. With Restylane Contour you can regain your contour while achieving support and flexibility for  balanced cheeks.  Contour also allows for natural movement for your joyful expressions.
Questions? We have answers.
If you're considering Restylane® Fillers, please schedule a free consultation by calling us at Renewal Skin Spa: 616-940-1177 or click to contact us.