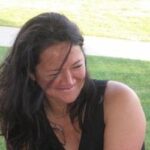 Great skin spa offering a ton of services. I have enjoyed (ha!) BBL treatments by Jon for 3 years and counting. He is very careful with treating the skin. I have a darker skin tone and I trust he will preserve the integrity of my skin tone because he is knowledgeable about the process and he is careful. He has taken care of me for 5 yrs. Continuous compliments from others about my skin confirms what I already know.
Monica P.
Detroit, MI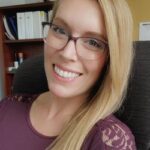 Honestly, I love it here. All of the staff here are friendly, they make you feel so good, and it doesn't matter if you a bunch of money to throw at them or if you're a regular person there for a facial. Everyone there has a lot of knowledge, they make you feel very confident in what they are talking about, they answer all of your questions, and give you all the information that you need to make an informed decision before committing to any procedure.
I love the atmosphere and the feel that you get right when you walk in. Everything is so bright and clean and it just makes you feel so, refreshed and vibrant by the time you walk out of your appointment.
As far as the prices, I think they might be a tiny bit higher than you could get at a chain spa, but I think it's worth it for the experience that I've had.
Marianne G.
Grand Rapids, MI I never write reviews but I just had my eyebrows microbladed by Angela Gill and I must say, she can work wonders on your brows and make them spectacular! I have Asian brows and they are hard to get right and Angela took so much time to make sure it was done correctly. I completely trusted her and I'm so glad I did! Angela is thoughtful around every stroke and has also trained under some of the most notable Phi Brow masters. I would recommend RSS to everyone.
I'm looking forward to going back for some other skin/facial treatments. Will never go to another medi-spa in GR. Great customer service and nice, clean facility. And did I mention Angela is also a licensed esthetician? She's amazing on so many levels. Just go see her!!
Leslie M.
Ada, MI Back in January went to Renewal Skin Spa and had my first consultation with Bonnie, had a facial with her on Saturday April 24th and was floored she remembered my name. Not only that, but their services are TOP NOTCH! My skin is a rare bird due to my olive complexion, but here I know the ladies are very well knowledgeable and provide exceptional care. I highly recommend Renewal Skin Spa for all of your skin care needs. The ladies are kind, professional and amazing! Bonnie and April are the BEST! 🙂
Hope James My experience with the staff, and quality of service here has been top notch. Kate completed the Microblading on my eyebrows as well as Juvederm injections. I can't say enough about her quality of care, patience, and making me comfortable throughout both processes. I highly recommend their services.
Carolyn Bieber The team here was so friendly and professional from start to finish. My mom and I scheduled a day date to get Dermaplaning and HyrdraFacials. They were able to answer all of our questions prior to our visit. April was delightful, calming, and friendly throughout our visit. My skin feels amazing because of the treatments, but also because I know it was done right by some of the best professionals in the industry!
Bonnie VanSledright