SaltFacial at Renewal Skin Spa in Grand Rapids
Introducing The SaltFacial L'avantage™  – the first and only technology combining pure, natural sea-salt based exfoliation, cavitation ultrasound and high-powered LED light therapy. The SaltFacial Skin Renewal Therapy™ is a relaxing, 3-step treatment designed to Restore, Replenish and Rejuvenate all skin types, delivering amazing results after even just one treatment. You will love the results and your skin will thank you every time you see or feel your skin.
Benefits of the SaltFacial skin renewal treatment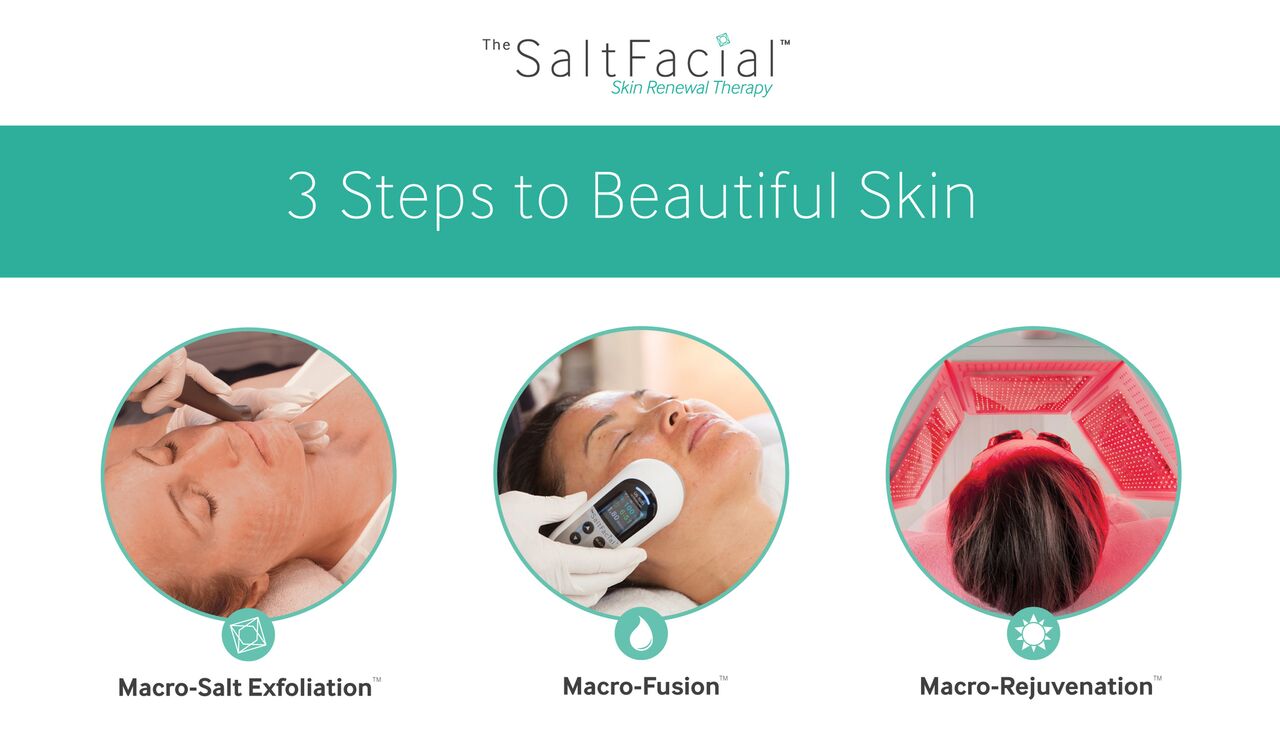 The patented three part process turns back the hands of time by first preparing your skin with all natural sea-salt skin exfoliation, followed by deep penetrating ultrasound that delivers hydrating antioxidants and finally healing your skin with high-intenisty LED light therapy.  All this is delivered in one treatment that is quick and painless for unprecedented results. You will see a difference in just one treatment without irritation and downtime. It is the next level in advanced skin renewal therapy…. Naturally!
Questions? We have answers.
If you're considering SaltFacial, please schedule a free consultation by calling us at Renewal Skin Spa: 616-940-1177 or click to contact us.