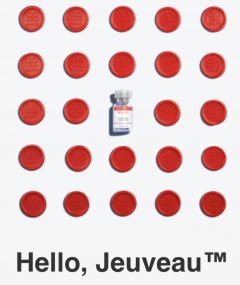 Jeuveau Newtox at Renewal Skin Spa
Jeuveau™-the new wrinkle eraser
Signs of aging start to appear as lines and wrinkles. Many Men and Women who want to maintain a fresher, younger look turn to neuromodulator injections which relax injected muscles to smooth the skin. Now, the newest of these injections is Jeuveau a Botox alternative.
We have been administering Newtox since its release and it has proven to be a contender in the aesthetic treatment of fine lines and wrinkle.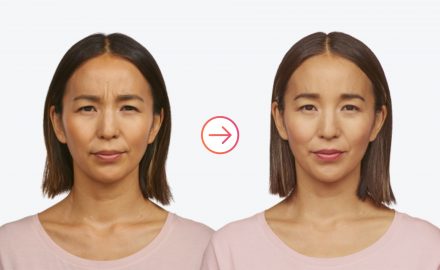 What is Jeuveau?
Treatments such as Botox, Dysport, Xeomin continue to be the most popular forms for non-surgical anti-aging services. Lines and wrinkles can leave you looking tired, angry and older. Jeuveau also know as #Newtox can temporarily treat these lines and wrinkles at the source, which relaxes the underlying muscles to create and smooth a refreshed look. Expression lines can be softened and smoothed as Jeuveau starts to take effect, revitalizing your face and taking years off your appearance.
What to expect during treatment?
Jeuveau is quick, virtually painless and is administered by our highly sought after Master injectors. Treatments can be done in as little as 15 minutes and are quick enough to leave time for lunch during your break. A topical numbing agent or cold compress can be applied so you are comfortable during your procedure. Then one of our medical providers will carefully administer a series of tiny injections, precisely depositing just enough Jeuveau to produce the desired result. Our highly skilled professionals are dedicated to giving you a smoother, refreshed look that is never frozen or artificial. When your treatment is complete, you can immediately go back to your regular daily routine.
Is there recovery with Jeuveau?
No, Jeuveau treatments are non-invasive and have no recovery. You may experience mild swelling and redness but resolve within an hour or so. In rarer cases you may have a minor bruise which will resolve within a day or two. You should avoid rubbing, touching or lying down after the treatment for 4 hours as this can cause the product to travel to undesired areas.
While some patients have reported seeing results in two to three days, final results are seen within seven to ten days following the procedure.
What areas can be treated with Jeuveau?
Frown lines
Crows feet
Forehead lines
Hyperhydrosis
(excessive underarm sweating)
Bunny lines
(horizontal lines at top of nose)
Chin dimpling
(orange peel skin)
Gummy smile
Neck bands
Eyelid Lifting
Eyebrow lift
Under Eye Crepiness
Cheek Crepiness
Facial Tightening
Facial Flushing
Facial Sweating
Jaw Contouring
Neck Tightening
Décolletage Tightening
(lines between the breasts)
MicroTox®
Chin enhancements
Lip Flip®
Questions? We have answers.
If you're considering Jeuveau Newtox, please schedule a free consultation by calling us at Renewal Skin Spa: 616-940-1177 or click to contact us.